Installation Instructions
Installation Instructions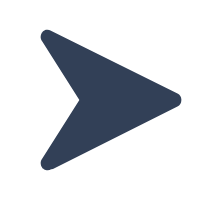 Installation instructions:
1.Screw the wing clip onto one end of the bolt. Make sure the wing clip is oriented so that they fold down towards the bolt when you pinch them.
2.Mark a spot to drill a hole in the drywall with a pencil. Draw a small circle with the pencil to indicate where you will drill through the ceiling. This is where you will install the toggle bolt.
3.Drill a hole through the mark with an electric drill. Select a bit that is barely larger than the diameter of the toggle bolt when the wings are folded down. This will allow the bolt to pass through the hole when the wing clip is in the closed position.
4.Pinch the wings together and insert them through the hole. Pinch the wings down against the bolt and hold them closed at the very ends between 2 fingers. Slide the top of the wings up through the hole. The wings will open when they reach the hollow space.
5.Tighten the bolt to make sure the wings are secure against the inside. Grab the hook and pull gently down. Turn the bolt clockwise to tighten it until the hook feels tight and is flush against the ceiling.